Archive for the 'Events' Category
Clara Barton was born on Christmas day in 1821 in Oxford Massachusetts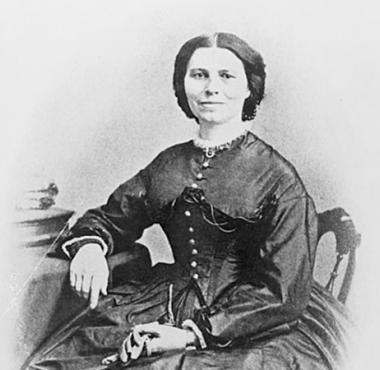 Her full name was Clarissa Harlowe Barton, but her family called her Clara She was the youngest of 5 children. Her father owned a farm and like all children, she was expected to help out. She milked cows, chopped wood, and took care of sick animals as well as helping her mother in the house. She was very shy. but she did well in school. When she was 11 years old, her brother fell off the roof and was severely injured. The doctor didn't think he would survive. Clara's job was to help take care of him. Partly because of her good care, he did survive and she learned that she liked taking care of people. When she was 17. she was offered a job teaching, but they said they wouldn't pay her as much as they would a man teacher. She thought that was very unfair and wouldn't take the job until they agreed to pay her the same amount as the man. She then went to college to get a teaching degree and opened a free public school. She had to work hard to get the school built, but eventually she had 600 students at her school.
She later moved to Washington D.C. when she got a job working at the U.S. patent office. She and the other women employees were not treated fairly by the men and the women were all fired. Clara fought for the rights for women got Abraham Lincoln on her side and got her job back. She was in Washington D.C. at the beginning of the Civil War and saw lots of wounded soldiers with not many people to take care of them. She and other women volunteered to help the soldiers by providing nursing care
Clara learned that they didn't have medical supplies close to the battlefield and she helped organize a way to get supplies closer to the front lines.
Later, she went to the battlefield doing what she could to help nurse the wounded men. She was so good at that she became known as the "Angel of the Battlefield". After the Civil War Clara traveled to Europe and she found out about an organization called the International Red Cross that helped wounded soldiers. She liked that idea very much and worked hard to start a Red Cross in the United States. It took four years of talking with politicians and government agencies, but on May 21, 1881. Clara Barton founded The American Red Cross and became its first president in 1881. Since then it has grown and helps people after disasters like fire, floods. earthquakes. and more. They also hold blood drives. run classes in First Aid. swimming programs, supply first responders to emergencies, and other services. Clara Barton lived to be 91 years old. She never married. She said her family were the soldiers she nursed during the Civil War. She died on April 12, 1912.
Filed under Events
Comments Off

on Clara Barton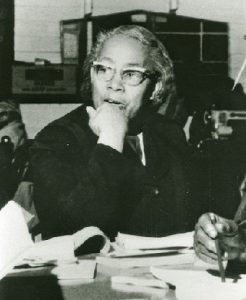 We all know Rosa Parks and Martin Luther King Jr., but people like Septima Clark made a difference too. Septima Clark was an educator and a civil rights activist. The racial discrimination she faced made motivated her to fight for racial equality.
Clark was born May 3, 1898 in Charleston, SC. In 1916, she finished twelfth grade eager to go to Fisk University but was not able to afford it. Instead, she took a test that gave her the right to teach in rural areas. As an African-American, she was forbidden to teach in Charleston public schools, so she got her first job on John's Island. There she realized the pay for people of color was lower than salaries for white people. This made her motivated to make a difference.
In 1919, Septima left John's Island to create a campaign in Charleston to allow black teachers to teach in Charleston public schools. A year after protesting, the law was passed and she moved to Columbia, SC. There she had the opportunity to teach for 12 years. In 1942, she received a bachelors degree from Benedict College and a masters degree from Hampton University in Virginia. During this time she helped out with the NAACP. She also worked with the Southern Leadership Christian Conference (SCLC) and other organizations to create the Voter Education Project, which allowed more African American teachers to teach. In 1970, she retired from the SCLC. In 1979, she received a Living Legacy award. After that, she moved back to John's Island and died in 1987.
Septima Clark made a strong impact on the rights of African American educators. She made a difference by taking charge not only for herself but for other people too. Her impact has made a difference in our world today.
Troop 48's juniors hope you enjoy the rest of our website. Thank you for reading!
"Septima Poinsette Clark (U.S. National Park Service)." National Parks Service, U.S. Department of the Interior, www.nps.gov/people/septimapoinsetteclark.htm.
Britannica, The Editors of Encyclopaedia. "Septima Poinsette Clark." Encyclopædia Britannica, Encyclopædia Britannica, Inc., 1 May 2018, www.britannica.com/biography/Septima-Poinsette-Clark.
On March 12th we will celebrate the 100th anniversary of Girl Scouting – All girl scouts and families are invited. If you could, bring a copy of the  100thBirthdayprogram and a candle, luminary or flash light.
We'll gather at around 6:40 so we can be organized and ready to go at exactly 7pm
Girl Scouts
Past, Present & Future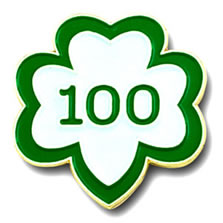 Girl Scouts 100th Birthday
March 12, 2012
6:59-7:15
Rings Pond, Cornwall, NY
(6:59pm)WELCOME
(7:00pm)  Girl Scout Promise
On my honor I will try:
To serve God and my Country,
To help people at all times,
And to live by the Girl Scout Law.
Girl Scout Law
I will do my best to be
Honest and fair,
Friendly and helpful,
Considerate and caring,
Courageous, and strong, and
Responsible for what I say and do,
And to
Respect myself and others,
Respect authority,
Use resources wisely,
Make the world a better place, and
Be a sister to every Girl Scout.
Happy Birthday
"Happy birthday to you,
Happy Birthday to you,
Happy Birthday Girl Scouts,
Happy Birthday to you."
Make New friends
"Make new friends,
but keep the old,
One is silver, and
the others gold."
We are Daisy Girl Scouts  (I'm a little tea pot)
"We are Daisy Girl Scouts,
In our tunics blue,
When we get together,
There's lots of things to do,
We play a-lot and sing a-lot, and
Learn what's good and true.
Oh, we are Daisy Girl Scouts
In our tunics blue."
The Brownie Smile Song
"I've got something in my pocket,
that belongs across my face,
And I keep it very close in hand,
In the most convenient place.
I'm sure you wouldn't guess it
If you guessed a long, long time,
So I'll take it out and put it on –
It's a great big Brownie smile."
When e'er you Make a Promise
"When e'er you make a promise
Consider well its importance
And when made,
Engrave it upon your heart."
Taps
"Day is done, Gone the sun,
From the lake, from the hill, from the sky,
All is well, safely rest, God is nigh"
Good Night Girl Scouts
We extinguish our candles, but the light of the spirit of Girl Scouting remains in our hearts. May we always be true and helpful to all the people and promote friendship throughout the world.