Welcome
The Cornwall Girl Scout Service Unit 219 serves troops within the Cornwall Central School District and Greater Cornwall area. Located in Orange County New York. We are part of Girl Scouts Heart of the Hudson and Girl Scouts of the USA. The Girl Scout year runs from October 1 until September 30 but school-aged girls may join at any time and at any grade. You don't need to have been a Daisy to be a great Brownie or be a Cadette before you have fun as an Ambassador. A new Daisy Troop will start in August 2018 and more new troops will start in October – Contact us for details.
Cookie Time
Cookie Sales have finished but if you are in search of a box or two, shoot us an email and we'll let you know where our next booth sale will be during August after which sales will restart in February.
2017-2018
We started the year off with a welcome back and bridging ceremony. In October, we celebrated Juliette Gordon Low's Birthday and International Day on March 4.
We also did caroling down Main Street of Cornwall, helped decorate the tree and bring cheer to those at St. Lukes, and helped at a food pantry. Up next is our Mother/Daughter Dance, Memorial Day events and Fourth of July celebrations. We held another camp out and will be working on events through out the year. We are very proud of our Bronze and Silver Award Winners and bursting at the seams for our two Gold Award Winners for the 2016-2017 year including National Woman of Achievement Elizabeth Klosky.
If you would like to participate, please send us an email – Leader Training is Free and new troops can be started throughout the year. Girl Scouts of the Heart of the Hudson Council and the Cornwall Service Unit hold events year-round so there are new things happening whenever you join.
Registration
Registration is still open for 2017-2018 with a special discount for those signing up for the rest of 2017-18 and for 2018-19. Parents may re-register their daughter at any time, Leaders may register new girls. New to scouting? Give us a quick e-mail or fill out the interest form located on the forms page and we will try our best to find a troop for you.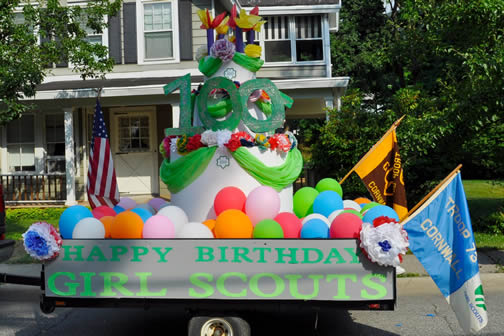 Community Team Members
Volunteer Community Chair: Wendy Cucci . WCucci (*see note below for email address for team members)
Community Facilitator/Treasurer: Kirsten Lovell • KLovell
Registrar/Organizer: Robin Hastey • RHastey
Consultant: Wynn Klosky • WKlosky
Product Sales Chairs: Mandy Bywater • MBywater
Annual Giving Chairperson: Lauren Yunker • LYunker
To make it more difficult for spammers, we have only put part of the email address for each person (first initial of first name & full last name) to finish, add @cornwallgirlscouts.org
Leaders Meetings are typically held: the first Thursday of the Month at 7pm. The next meeting will be held in September. If you are interested in becoming a leader, please contact Wendy, Kirsten or Robin.
Email Group: by invitation only
Leader Support – through council, meetings, email group and mentoring program – we've been there and are happy to help other leaders.